Full-Service Los Angeles Association Management You Can Trust
Can your community benefit from less stress and more happiness?
That's what we deliver at Progressive Association Management. We provide full service management so you no longer have to juggle all those time-consuming tasks and long to-do lists.
Our managers don't have more than three communities and 500 owners. This works for us. And it can work for you.
Let's take a look at how we can deliver less hassle and more happiness.
Full-Service Property Management for Growing Community Associations in Los Angeles
Protecting Your Community
If your association's leadership struggles to find great contractors or you don't have the time and resources to manage major projects and capital improvements, a Los Angeles association management company can help. 
Our team makes protecting your community a priority. Some of what's included in our full-service management plan:
Emergency Responses 24 hours a day and seven days a week. We know that the worst catastrophes often happen after business hours. You'll be able to reach us if something goes wrong, and we'll respond immediately. 

Property Inspections. You can expect monthly inspections by your community manager, including on-site vendor follow-up. Expect property inspection reports with digital documentation.

Architectural Review. Architectural improvements are inspected and approved, including building modifications.  All work is in accordance with association standards.

Vendor Management. Vendor and contractor partnerships that serve your community association. We keep an eye on pricing, performance, and workmanship.
We have the tools, resources, and systems in place needed to ensure your community is compliant with all state and local laws and regulations, safe for your homeowners, and welcoming to visitors.
Managing Association Finances
Financial management is what drives the success of your association. 
When you partner with our team, all the income and all the expenses are accounted for with transparency and accountability. 
These are the things you can turn over to us when we're providing full-service management:
Assessments. Preparing monthly homeowner assessment invoices and providing online reports and payment options.

Monthly Financial Statements. Customized statements and balance sheets. We'll reconcile statements and monitor budget projections. 

Record Keeping.. Financial records are clear, accurate, and detailed. 

Fund Management. We monitor reserve funds and provide investment solutions. 

Collection Services. Following up with delinquent accounts and pursuing Board-approved collection processes.

Direct Deposit. Electronic accounting with deposits and receipts in separate association accounts. 

Vendor Billing. Vendor invoices are reviewed, verified, and paid.

Budget Preparation. Annual cash flow reports with recommendations on operating budgets and capital reserves. Help with the annual operating budget.
Communication and Logistics
You hire a Los Angeles association management company to facilitate smooth communication that's responsive and transparent.  
We are your property management partners when it comes to managing homeowners, vendors, new buyers, and board committees. 
We provide:
Board Meeting Help. Supporting your agenda and saving you time.

Support for Rules and Regulations. We enforce all association rules and state, local, and federal laws.

Election Support. Secure, effective annual elections with distributed election packages and meetings. 

Member Correspondence. A happy community depends on proactive and transparent communication. We have an innovative online portal and we're available 24/7, with a commitment to buildings and maintaining relationships.
We will focus on collecting delinquent dues, assessments, and other bills so you don't have to. We'll enforce your rules and regulations and ensure your community continues to thrive. 
Ask for a Free Association Management Consultation
Choosing a new association management company can be overwhelming, especially if you've had a bad experience in the past or you don't know what to expect from the future.
At Progressive Association Management, we make it easy. Our pricing is completely transparent, and it depends on the circumstances of your association. We'll talk about any ongoing litigation, where your reserves are, and other considerations. Then, we'll send over a one page proposal, and if requested, a complete contract with our addendums. Our goal is to provide a higher level of service.  Our fee is based on three factors: the number of owners in your community, the amount of your monthly dues, and the variables previously mentioned.
The Progressive "Hybrid" Pricing Plan
Association Management is Complicated; the Fee You Pay Should Not Be.
Two major factors drive how we price our services for your community association:
How many units you need managed.

The amount of revenue you bring in monthly from homeowner dues.
Other factors can influence what we charge for our services, particularly litigation that's pending, your association reserve level, and whether any major projects or capital improvements are coming up. 
When your community is healthy and litigation free, we keep our pricing simple to understand. Take a look at what we charge.
OUR "HYBRID" PRICING PLAN
| | | | | |
| --- | --- | --- | --- | --- |
| | | | | |
| | | | | |
| | | | | |
| 10 | $300 | $30 | $60 | $360 |
| 20 | $300 | $25 | $120 | $620 |
| 30 | $300 | $20 | $180 | $780 |
| 40 | $300 | $15 | $240 | $840 |
| 50 | $300 | $12 | $300 | $900 |
| 75 | $300 | $10 | $450 | $1,200 |
| 100 | $300 | $8 | $600 | $1,400 |
| 150 | $300 | $6 | $900 | $1,800 |
| 200+ | $300 | $5 | $1200 | $2,200 |
In this example, the monthly dues are $300. You must take your monthly dues, multiply by the number of owners, multiply by 2%. For the base fee, multiply your number of owners times the cost per unit. Add both for the total fee.
10 Units
Monthly Dues:
$300
Fee Per Unit:
$30
2% of Total Dues:
$60
Total Monthly Fee:
$360
20 Units
Monthly Dues:
$300
Fee Per Unit:
$25
2% of Total Dues:
$120
Total Monthly Fee:
$620
30 Units
Monthly Dues:
$300
Cost Per Unit:
$20
2% of Total Dues:
$180
Total:
$780
40 Units
Monthly Dues:
$300
Cost Per Unit:
$15
2% of Total Dues:
$240
Total:
$840
50 Units
Monthly Dues:
$300
Cost Per Unit:
$12
2% of Total Dues:
$300
Total:
$900
75 Units
Monthly Dues:
$300
Cost Per Unit:
$10
2% of Total Dues:
$450
Total:
$1,200
100 Units
Monthly Dues:
$300
Cost Per Unit:
$8
2% of Total Dues:
$600
Total:
$1,400
150 Units
Monthly Dues:
$300
Cost Per Unit:
$6
2% of Total Dues:
$900
Total:
$1,800
200 Units
Monthly Dues:
$300
Cost Per Unit:
$5
2% of Total Dues:
$1,200
Total:
$2,200
Managing Your Los Angeles Community Association
Progressive Association Management specializes in residential and community association management. 
We don't believe in a one-size-fits-all approach. Why? Because every association is different. 
At Progressive Association Management we invest in technology, tools, and systems that bring you better results. Our staff is highly trained and very talented. Every community we work with is managed professionally and effectively. We're different. Here's how:
Flat Fees
No surprise costs and no hidden expenses.
Local Community Managers
We only work with communities that are within 30 minutes of our LA office.
Transparent Communication
We're available, accessible, and responsive. Reach out to us when you need us, and we'll be here for you.
Satisfaction is Guaranteed
Four performance guarantees to ensure you're satisfied with how we work.
Legal and Regulatory Compliance
We understand the Davis-Stirling Act and keep your association compliant with all relevant laws.
Commitment to Community
We care about the communities we serve and we can't wait to learn more about yours.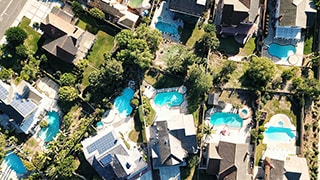 We are the best Property Management Company in the Counties of Los Angeles, Orange, Riverside, San Bernardino and San Diego..
Progressive Property Management Inc. has been involved in the local real estate and rental market for years. We understand the price points, the tenant pool, and the local vendors and contractors.
Got Questions About Property Management?
Progressive Property Management Inc.
1290 N Hancock St, Ste 202, Anaheim, CA, 92807
202 S. Lake, Pasadena, CA, 91101
1-800-665-2149 | (714) 528-5522
info@progressive-am.com
CA DRE #01958885