Comprehensive Association Management Services in San Diego: Serving Communities with Care
Progressive Association Management stands out in the vibrant landscape of San Diego's association management services. In an era where bigger often overshadows better, we champion a personalized approach.
While many large-scale companies oversee thousands of owners and numerous associations, our dedicated Community Managers focus on a select few, ensuring that no more than 4 communities and 400 owners come under their careful supervision.
For us, it isn't just about managing numbers; it's about valuing communities and the individuals within them. Serving San Diego with a mix of professionalism and heart, we don't just offer services – we build lasting relationships.
Welcome to a progressive way of association management.
Reliable Management Services For San Diego Associations
End-To-End Association Management
Our comprehensive full-service plan encompasses all aspects of community management you require in San Diego. Here is what we do:
We meticulously prepare and disseminate your monthly homeowner assessment invoices, ensuring clarity in every detail, along with providing comprehensive online reports and easy payment options for all members.
We assist in setting board meeting agendas, providing necessary documentation, and ensuring that every session is both productive and timely.
Our community managers carry out thorough monthly property inspections. Every report comes complete with digital photos and videos, offering clear insights and allowing for timely interventions.
We are well-versed in association rules and relevant state, local, and federal laws. Our team ensures compliance, fostering harmony within the community.
Changes to the community aesthetic? We've got it covered. Our efficient electronic review process ensures that architectural improvements align with association standards.
Our dedicated team stands ready 24/7, 365 days a year, offering prompt and effective solutions, and ensuring the safety and well-being of all residents.
We pride ourselves on partnering with only the best vendors and contractors. From fostering relationships to handling communication and overseeing work orders, we ensure optimal service quality at competitive pricing.
Through our innovative online portal and 24/7 availability, we guarantee proactive, transparent, and consistent communication, fostering trust and community spirit.
With Progressive Association Management's full-service plan, your San Diego community can thrive, knowing that every aspect of community management is expertly handled.
Reliable Accounting & Community Finance
We ensure meticulous financial management, helping you track every penny and ensuring prompt payment of HOA dues and assessments. Here's how we provide financial transparency and efficiency:
We offer customized, detailed financial statements, including balance sheets, current month, and year-to-date comparisons against budget expectations.
We diligently monitor reserve funds, ensuring optimal investments with attention to FDIC insurance and market interest rates.
Proactive in approach, we handle reminders for delinquent accounts. If dues remain unpaid, we initiate a respectful and legally-compliant collection process.
Our electronic accounting ensures all deposits and receipts are methodically categorized into separate association accounts, guaranteeing transparency.
Our precise financial record-keeping ensures auditors have everything they need, simplifying annual audits and tax return processes.
We meticulously review vendor invoices. Working closely with the Board Treasurer, we validate services and prepare them for payment.
Our team is adept at analyzing yearly cash flows and guiding boards on funding allocations for both operating budgets and capital reserves.
We simplify the audit process by sourcing proposals from leading audit firms and, upon selection, providing all necessary documentation.
Progressive Association Management's commitment to excellence ensures your community's financial stability and fosters a culture of transparency.
Efficient & Timely Association Collection Services
Escape the hassle of chasing overdue payments from your neighbors. Our stress-free and impartial approach at Progressive Association Management ensures effective debt recovery.
Understanding the nuances of the market and its impact on association dues, we proactively monitor delinquencies, ensuring past due assessments are addressed promptly.
We generate in-depth monthly delinquency summaries. Insights from personal asset searches and third-party defaults guide boards in making informed collection decisions.
Board members are equipped with a comprehensive understanding of available legal options for collecting unpaid assessments. Our team communicates the benefits and challenges of each strategy, ensuring informed decisions.
With extensive experience managing communities in San Diego, we collaborate with legal experts and collections professionals to ensure a seamless and efficient debt recovery process.
Let us handle the collections professionally, so you can focus on enhancing your community's well-being.
Get A Free Consultation
Choosing a new management company can be challenging until we step in. Progressive Association Management offers transparent pricing tailored to your association's needs. After discussing your situation, we provide a concise proposal and strive to deliver higher service levels at a competitive monthly fee. Our pricing is based on the number of owners, monthly dues, and specific variables. Partner with us for exceptional support and success.
Our Hybrid Pricing Service Plans in San Diego
Simplifying Association Management Fees: Transparency and Ease for You
In San Diego, our approach to pricing association management services is straightforward, focusing on two main factors:
– The number of units under management
– The monthly homeowner dues
While other variables, like ongoing litigation, reserve levels, or major projects, may influence pricing adjustments, we prioritize simplicity and transparency. Rest assured that we keep our pricing easy to comprehend and calculate, ensuring you understand the value you receive for your investment in a healthy, litigation-free community.
OUR "HYBRID" PRICING PLAN
| | | | | |
| --- | --- | --- | --- | --- |
| | | | | |
| | | | | |
| | | | | |
| 10 | $300 | $30 | $60 | $360 |
| 20 | $300 | $25 | $120 | $620 |
| 30 | $300 | $20 | $180 | $780 |
| 40 | $300 | $15 | $240 | $840 |
| 50 | $300 | $12 | $300 | $900 |
| 75 | $300 | $10 | $450 | $1,200 |
| 100 | $300 | $8 | $600 | $1,400 |
| 150 | $300 | $6 | $900 | $1,800 |
| 200+ | $300 | $5 | $1200 | $2,200 |
To determine the total fee, multiply the monthly dues by the number of owners, then multiply the result by 2%, and add it to the base fee calculated by multiplying the number of owners by the cost per unit.
10 Units
Monthly Dues:
$300
Fee Per Unit:
$30
2% of Total Dues:
$60
Total Monthly Fee:
$360
20 Units
Monthly Dues:
$300
Fee Per Unit:
$25
2% of Total Dues:
$120
Total Monthly Fee:
$620
30 Units
Monthly Dues:
$300
Cost Per Unit:
$20
2% of Total Dues:
$180
Total:
$780
40 Units
Monthly Dues:
$300
Cost Per Unit:
$15
2% of Total Dues:
$240
Total:
$840
50 Units
Monthly Dues:
$300
Cost Per Unit:
$12
2% of Total Dues:
$300
Total:
$900
75 Units
Monthly Dues:
$300
Cost Per Unit:
$10
2% of Total Dues:
$450
Total:
$1,200
100 Units
Monthly Dues:
$300
Cost Per Unit:
$8
2% of Total Dues:
$600
Total:
$1,400
150 Units
Monthly Dues:
$300
Cost Per Unit:
$6
2% of Total Dues:
$900
Total:
$1,800
200 Units
Monthly Dues:
$300
Cost Per Unit:
$5
2% of Total Dues:
$1,200
Total:
$2,200
San Diego Association Management Experts
Distinguishing Ourselves as Experts in Residential and Commercial Community Management
At Progressive Association Management, we aren't just another management company; we're your dedicated partner, striving for excellence in every interaction. Dive in and discover the unique blend of professionalism, innovation, and heartfelt dedication that makes us the preferred choice for communities seeking more than just management – communities seeking a genuine ally.
Tailored Solutions
Instead of a one-size-fits-none approach, we customize our services to meet the unique needs of each community, ensuring optimal outcomes for both San Diego associations.
Advanced Technology
Our commitment to innovation empowers us with state-of-the-art tools and technology, enabling us to offer seamless operations and exceptional service to our clients.
Expertly Trained Personnel
Our team consists of highly skilled professionals who are specifically trained in the art and science of association management, ensuring competent and knowledgeable support at all times.
Ongoing Communication
We believe in open and transparent communication. Our clients can expect regular updates, prompt responses, and a dedicated team that actively listens to their needs and concerns.
Legal Compliance
Staying compliant with regulations is crucial. Our team is well-versed in the ever-evolving legal landscape of San Diego, ensuring your community operates within the bounds of the law.
Performance Guarantees
Our service excellence is not just a claim; it's a guarantee. If we fail to deliver on our promises, we hold ourselves accountable and pay the price for it, ensuring that our clients do not feel short-changed.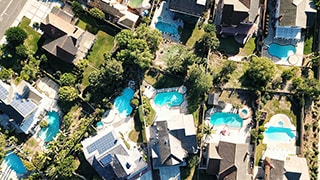 We are the best Property Management Company in the Counties of Los Angeles, Orange, Riverside, San Bernardino and San Diego..
Progressive Property Management Inc. has been involved in the local real estate and rental market for years. We understand the price points, the tenant pool, and the local vendors and contractors.
Got Questions About Property Management?
Progressive Property Management Inc.
1290 N Hancock St, Ste 202, Anaheim, CA, 92807
202 S. Lake, Pasadena, CA, 91101
1-800-665-2149 | (714) 528-5522
info@progressive-am.com
CA DRE #01958885