Los Angeles Community Association Management Services
Progressive Association Management is your community's key to better association management. We know we're competing with a lot of large companies, but the community managers in those firms are often juggling a dozen associations and thousands of different owners. We follow a path of smart growth, assigning our community managers no more than three communities and 500 owners per portfolio. This leads to a more effective, more efficient, and far more personalized process.
Management Services for Stronger Los Angeles Community Associations
Full-Service Management You Can Trust
Delegate your complex and time-consuming tasks to our qualified time. That's what we mean by full-service management. 

Read More »
Assessment Preparation and Dissemination. Monthly homeowner assessments are invoiced with online reports and payment options.

Emergency Response. We're here 24 hours a day and 365 days a year to respond to any unexpected maintenance or safety issues.

Board Meeting Support. Managing your agenda and protecting your time.

Property Inspections. Monthly inspections and vendor relationships. Expect inspection reports with photos and videos. 

Support for Rules and Regulations. Enforcing your association's rules as well as state, local, and federal laws.

Architectural Review. Inspecting and approving your improvements and modifications with efficiency and consistency. 

Vendor Management. Partnerships with licensed and insured vendors and contractors. We keep an eye on pricing, performance, and workmanship. 

Election Support. Annual election oversight with distribution of information and meeting management.

Communication. Your community depends on responsive and transparent communication. We use online portals and we're available 24/7.
Less hassle. More happiness.
Financial Management Services
Financial management is tracking every dollar and ensuring homeowners are contributing with HOA dues and assessments. 

Read More »
Monthly Financial Statements. Customized statements with balance sheets, bank statement reconciliation, current month actual vs. budget, and year-to-date actual vs. budget comparisons. 

Record Keeping. Financial records are clear, accurate, and detailed so auditors and CPAs have the information they need. 

Fund Management. Monitoring reserve funds with investment solutions concerning FDIC insurance and market rates of interest. 

Collection Services. Reminder letters to delinquent accounts and, if dues remain unpaid, a collection process in accordance with Board-approved policies. 

Direct Deposit. Electronic accounting includes deposits and receipts in separate association accounts. 

Vendor Billing. Careful review and verification process of all vendor invoices.  

Budget Preparation. Recommendations on operating budget and capital reserves based on our analysis of yearly cash flow reports. We help prepare the annual operating budget. 

Audit Coordination. Finding the best auditors for your association by gathering proposals and organizing the audit documentation they need. 
Less hassle. More happiness.
Association Collections
Collecting overdue payments and assessments is time-consuming and stressful for HOA board members. These are your neighbors, after all. 
Read More »
You need the professional and respectful team at Progressive Association Management to handle this for you in an objective, fair way. 
Following your governing documents, we manage:
Continuous Monitoring. Market-driven delinquencies are common. Our in-house collections department monitors overdue accounts and takes prompt collection actions.  

Third Party Reports. We strive to understand each unique situation when making collection decisions. We generate monthly delinquency summaries including personal asset searches, property equity, and third party defaults. This leads to smarter decisions. 

Legal Support and Resources. Board members need every legal option when collecting unpaid assessments. The benefits and detriments of a Judicial Foreclosure, Non-Judicial Foreclosure and Small Claims Court Action are explored while actions are under consideration.
We partner with legal experts, collections professionals, and our community managers to work with homeowners on managing payment plans and getting caught up. We can file for liens and take small claims actions when necessary. Our professional approach maximizes collections and minimizes legal costs. 
Less hassle. More happiness.
Ask for a Free Association Management Consultation
Choosing an association management company can feel overwhelming, and changing companies can be stressful. We make it easy. Our pricing is transparent. We keep the structure simple, but what you pay will depend on your unique association. After discussing your association's situation and needs, we'll send you a simple, one-page proposal. You can ask for our complete contract and addenda. 
Our fee is based on three factors: the number of owners in your community, the amount of your monthly dues, and the variables previously mentioned.
The Progressive "Hybrid" Pricing Plan
Association Management in Long Beach and Los Angeles Can Get Complicated.
But, the Fee You Pay Should Not Be.
Here's what to consider when we're pricing our association management services:
Volume: The Number of Units Managed.

Income: Total of Monthly Homeowner Dues.
There are other factors that may influence our pricing, such as ongoing litigation at your community, the reserve level, and whether any major projects are planned. Assuming your community is healthy and litigation-free, we keep our pricing simple to understand and to calculate. Check out our handy chart:
OUR "HYBRID" PRICING PLAN
| | | | | |
| --- | --- | --- | --- | --- |
| | | | | |
| | | | | |
| | | | | |
| 10 | $300 | $30 | $60 | $360 |
| 20 | $300 | $25 | $120 | $620 |
| 30 | $300 | $20 | $180 | $780 |
| 40 | $300 | $15 | $240 | $840 |
| 50 | $300 | $12 | $300 | $900 |
| 75 | $300 | $10 | $450 | $1,200 |
| 100 | $300 | $8 | $600 | $1,400 |
| 150 | $300 | $6 | $900 | $1,800 |
| 200+ | $300 | $5 | $1200 | $2,200 |
In this example, the monthly dues are $300. You must take your monthly dues, multiply by the number of owners, multiply by 2%. For the base fee, multiply your number of owners times the cost per unit. Add both for the total fee.
10 Units
Monthly Dues:
$300
Fee Per Unit:
$30
2% of Total Dues:
$60
Total Monthly Fee:
$360
20 Units
Monthly Dues:
$300
Fee Per Unit:
$25
2% of Total Dues:
$120
Total Monthly Fee:
$620
30 Units
Monthly Dues:
$300
Cost Per Unit:
$20
2% of Total Dues:
$180
Total:
$780
40 Units
Monthly Dues:
$300
Cost Per Unit:
$15
2% of Total Dues:
$240
Total:
$840
50 Units
Monthly Dues:
$300
Cost Per Unit:
$12
2% of Total Dues:
$300
Total:
$900
75 Units
Monthly Dues:
$300
Cost Per Unit:
$10
2% of Total Dues:
$450
Total:
$1,200
100 Units
Monthly Dues:
$300
Cost Per Unit:
$8
2% of Total Dues:
$600
Total:
$1,400
150 Units
Monthly Dues:
$300
Cost Per Unit:
$6
2% of Total Dues:
$900
Total:
$1,800
200 Units
Monthly Dues:
$300
Cost Per Unit:
$5
2% of Total Dues:
$1,200
Total:
$2,200
Expert Property Management in Long Beach and Los Angeles County
The Residential and Commercial Community Management Experts
Your association is different from other associations. You don't want a one-size-fits-all management plan. At Progressive Association Management, we harness our technology and our experience to deliver a customized management plan that meets your unique needs and reaches your specific goals.
Here are a few ways we stand out and above other companies:
One Flat Management Fee
We'll evaluate your community and provide a flat fee. No hidden or surprise costs. Budget easily and accurately.
Leveraging Local Expertise
Location is everything. We only manage communities that we can reach within 30 minutes or less. 
Responsive Communication
This is a relationship and relationships need open, transparent, and safe communication.
4 Performance Guarantees
We don't like promises. We prefer guarantees. If we don't perform as promised, we hold ourselves accountable.
Legal Knowledge
The Davis-Stirling Act is where legal compliance starts. We stay current on all legal issues, protecting you from liability.
Community Care
We don't just manage communities, we care about them. Tell us about your neighborhood – we want to know.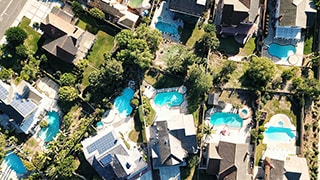 We are the best Property Management Company in the Counties of Los Angeles, Orange, Riverside, San Bernardino and San Diego..
Progressive Property Management Inc. has been involved in the local real estate and rental market for years. We understand the price points, the tenant pool, and the local vendors and contractors.
Got Questions About Property Management?
Progressive Property Management Inc.
1290 N Hancock St, Ste 202, Anaheim, CA, 92807
202 S. Lake, Pasadena, CA, 91101
1-800-665-2149 | (714) 528-5522
info@progressive-am.com
CA DRE #01958885