Progressive Association Management is growing quickly due to the dynamic programs offered to our clients, transparent pricing, and superb customer service.
Progressive Association Management is owned and operated by Scott P. Brady, who also owns Progressive Property Management. The goal of our association management team is to be progressive.
According to Webster's Dictionary, progressive means:
"making use of, or interested in new ideas, findings or opportunities"
That's us.
Innovative and Results-Oriented Association Management
Progressive Association Management strives to apply new technologies and systems to the property management industry. We have grown quickly and now manage single-family homes, town homes, multi-unit buildings, commercial and retail centers and community associations of all sizes in Southern California. 
Scott started his business because as an owner of 20 investment properties and a board member on a homeowner association, he understands the needs of owners and associations. 
That's what you get with Progressive Association Management: professional and personal experience.
What Makes Progressive Association Management Special?
We're different from other association management companies in Orange County, Los Angeles County, and the surrounding southern California areas. 
Consider how we price our services. 
With the Progressive Pricing Program, your association will pay a flat percentage of the monthly dues collected. 
It is that simple. 
Consider our guarantees. 
While most other property management companies promise to manage your association professionally, Progressive guarantees it. 
We have 4 Performance Guarantees, and we pay a price if we don't perform as promised.
You can settle for association management. 
Or, you can insist on Progressive Association Management.
---
Scott Brady
President/Owner
Amber Gomez
Community Manager/Transition Specialist
Kayla Ramirez
Accounts Receivable & Escrow
Veronica Salgado
Director of Operations
Cesar Cortez
Accounts Payables
Garrett Brady
Community Manager
Chad Lundy
Community Manager
Tracey Padmore
Community Manager
Brad Crocker
Community Manager
Paul Anderson
Community Manager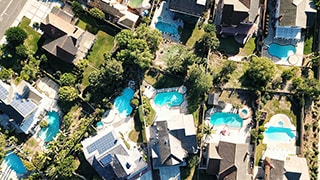 We are the best Property Management Company in the Counties of Los Angeles, Orange, Riverside, San Bernardino and San Diego..
Progressive Property Management Inc. has been involved in the local real estate and rental market for years. We understand the price points, the tenant pool, and the local vendors and contractors.
Got Questions About Property Management?
Progressive Property Management Inc.
1290 N Hancock St, Ste 202, Anaheim, CA, 92807
202 S. Lake, Pasadena, CA, 91101
1-800-665-2149 | (714) 528-5522
info@progressive-am.com
CA DRE #01958885