Without Good Vendors, We Can't Provide the Level of Service Promised to our Communities
We are a fast growing association management company, and part of our success is the quality of work provided by our vendors at a fair price to our communities. We are happy to work with the existing vendors of any new association we manage, as long as they have adequate insurance and the necessary licenses (if applicable). There is no cost to be an approved vendor with Progressive Association Management.
Some of our vendors would to access to our other communities and bid on relevant projects and opportunities. We partner with our vendors to add value to our communities to fulfill our mission of providing quality work to these associations. Our Progressive Service Partners are carefully vetted, given an equal opportunity to bid, and we review their track record with the homeowner associations.
Also, we have a sister company, Progressive Property Management, which manages over 1,000 properties in our market area. Many of our Property Managers and owners often ask, "Who can I go to for help with repairs or home improvements?". With Progressive Service Partners, we offer approved vendors the opportunity to bring their quality work, experience and knowledge directly to homeowners and other associations.
Once you are approved after a background and customer satisfaction screening, trade pros can be contacted directly by our homeowners to keep their home improved, maintained and running smoothly. They will also be introduced to new associations we are hired to manage.
Progressive Service Partners must be able to service the general coverage areas of Los Angeles, Riverside, San Bernardino and Orange Counties. Expand your business by leveraging the trust of Progressive Property Management, Inc. and Progressive Association Management.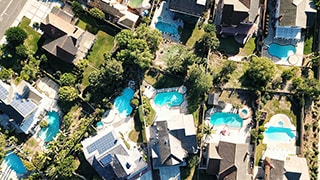 We are the best Property Management Company in the Counties of Los Angeles, Orange, Riverside, San Bernardino and San Diego..
Progressive Property Management Inc. has been involved in the local real estate and rental market for years. We understand the price points, the tenant pool, and the local vendors and contractors.
Got Questions About Property Management?
Progressive Property Management Inc.
1290 N Hancock St, Ste 202, Anaheim, CA, 92807
202 S. Lake, Pasadena, CA, 91101
1-800-665-2149 | (714) 528-5522
info@progressive-am.com
CA DRE #01958885