Managing Happiness for Community Associations and Their Homeowners
At Progressive Association Management, we know that the success of your community association depends on your residents being happy with where they live. We can help you manage that happiness. We'll take some of the stress away from the board and deliver fair, consistent, and proactive management services to your homeowners and community.
Our HOA management services include communities in Los Angeles, San Diego, Orange, Riverside, and San Bernardino counties.
What Do Homes with Broken Windows and Associations Have in Common?
We Manage "Happiness" by Making Board Members and Homeowners More Satisfied With the Community Management Process.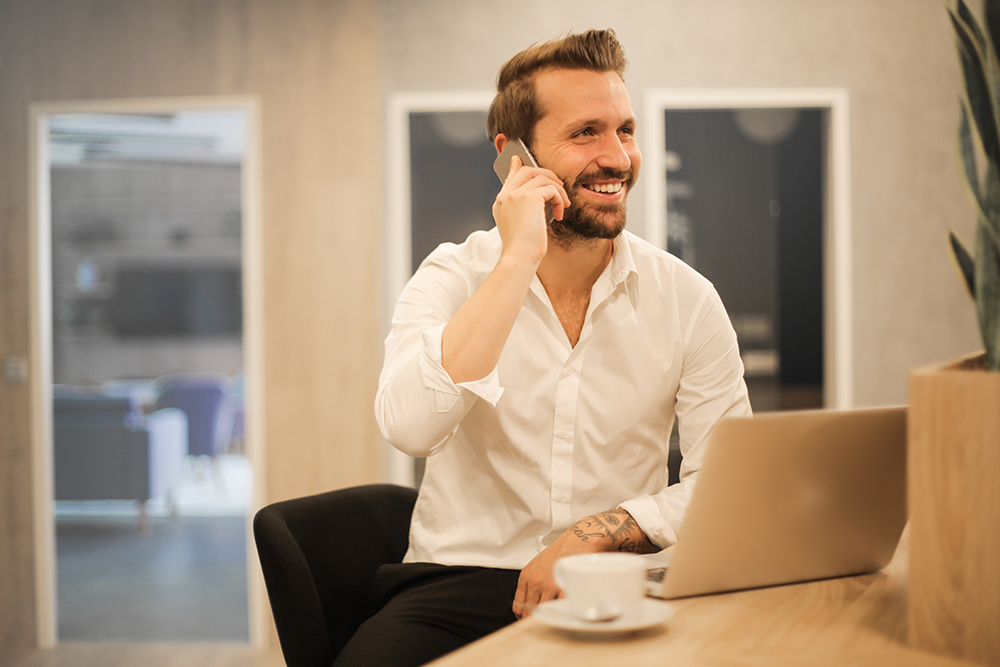 What does it mean when we say "we manage happiness?". Many don't consider the association management business to be a happy one, but we disagree. With our great customer service and commitment to excellence, we strive to make both our owners and boards happy.
Board members appreciate the fact that we understand they are unpaid volunteers, looking for a professional management company to maintain harmony in their community.  Our fee structure is easy to comprehend and we do not "nickel and dime" our clients.
We are an association management company that strives to manage happiness.
Innovative Community Management through Innovative HOA Services
Our services reflect our name: they're progressive.
What does this mean? It means they're efficient, systematic, consistent, and flexible enough to meet the unique needs and goals of your community. When you work with our team, you can anticipate the results you need, whether it's more consistent payment of dues and fees, help with board meetings, financial oversight and compliance, or better communication.
The HOA services available from Progressive Association Management include:
Full-Service Residential Management that Improves your Community
Financial Management that Delivers Peace of Mind
Collections Activities that Allow for Accurate Budgeting and Forecasting
Effectively Managing Associations Like Yours
Progressive Association Management works with homeowners associations, condo associations, and multi-unit buildings. Whether your association is a dozen single-family homes or several buildings and a collection of town homes, we can help manage your happiness.
We offer more than better systems and expert processes: we offer better communal living.
At Progressive Association Management, we understand the needs of homeowners and associations. We know the frustrations faced by volunteer boards.
The happiness and success of your association depends on NOT having to manage vendors, respond to homeowners, and triple-check accounting records. We can do that for you.
We guarantee our work, and we guarantee your results.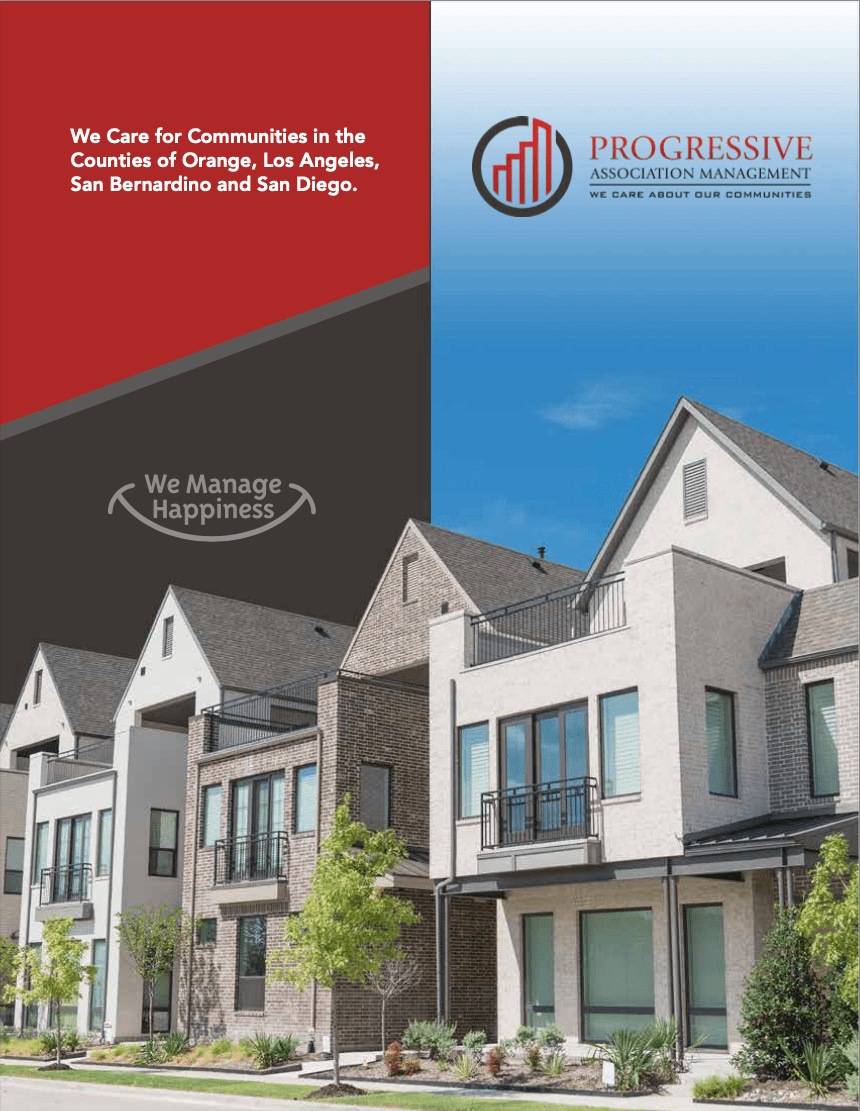 Free Consultation
Picking a new management company can be challenging and changing companies daunting.  We keep our pricing completely transparent, but it can vary for your association depending on a few variables such as any ongoing litigation, your level of reserves and other factors.
After discussing your association's current situation, we will send over a one page proposal, and if requested, a complete contract with our addendums. We strive to provide a higher level of service than we hope at the same monthly fee you are currently paying.  Our fee is based on three factors: the number of owners in your community, the amount of your monthly dues, and the variables previously mentioned.
Community Associations We Manage for the Counties of Los Angeles, Orange, Riverside, San Bernardino and San Diego.
Residential Communities
We specialize in larger residential communities with 50 to 500 owners.  Since our Community Managers also serve as our Branch Managers, managing residential properties as well as associations, they know what qualities make a residential more valuable for sale or rent. They will not only care about your community, they will come to understand what makes it unique.  
Commercial Community Management
If you have a commercial condominium, a strip mall or even a building that needs management, we can assist you. We offer both commercial management and commercial community management. This includes calculating monthly and annual Community Area Maintenance (CAM) fees and Ratio Utility Billing (RUB) where applicable.
Homeowners enjoy that we take care of any issues with their community quickly and efficiently, allow them to pay online and respond to any concerns they have with their property promptly.  They know we will be firm with regards to the rules of the community and payment of dues, but fair as to keeping the association in excellent condition.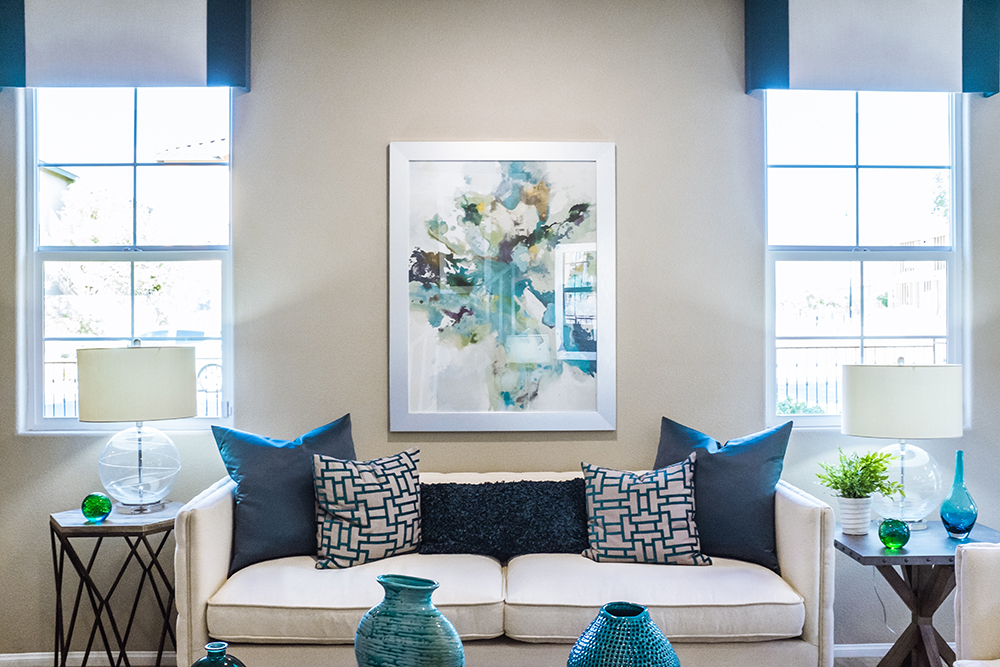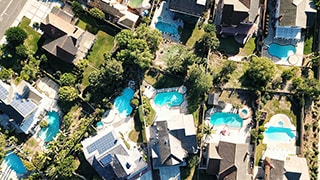 We are the best Property Management Company in the Counties of Los Angeles, Orange, Riverside, San Bernardino and San Diego..
Progressive Property Management Inc. has been involved in the local real estate and rental market for years. We understand the price points, the tenant pool, and the local vendors and contractors.
Got Questions About Property Management?
Progressive Property Management Inc.
1290 N Hancock St, Ste 202, Anaheim, CA, 92807
202 S. Lake, Pasadena, CA, 91101
1-800-665-2149 | (714) 528-5522
info@progressive-am.com
CA DRE #01958885