Have HOA Management questions?
We have some answers. Here are some of the most commonly asked questions by board members, association members, and our community partners.
What are the benefits of working with a professional management company?
A professional management company, such as Progressive Association Management, provides knowledge of the operations of the associations, the governing statutes, continuity in operations, accurate accounting, expertise in condominium, single family homes and homeowner association management, and better negotiating power with vendors, contractors and insurance companies.
How do we transition to Progressive Association Management?
Should you decide to retain Progressive Association Management, our personnel will come to the property or your current management company's office to review and inventory all records. Owner names and account balances are entered into our database and notification letters and current statements are generated and mailed to the owners.
This process generally takes two days to four weeks depending on the size of the association.
How long has your company been in the property management business in my area?
This question is very important today for a many reasons. First of all you need a property manager who is familiar with the local area including local law, qualified contractors, etc. Second, you want to make sure you are working with an experienced and established company. We have been operating in Orange County since 1997.
Who specifically will be managing my property and making decisions on a daily basis? Do they have assistants?
One of the most common complaints from owners in the property management industry is that they can't get a hold of their property manager. Many of our clients transfer to our company because of this. Many companies take on more properties than they can actually handle and they can't be responsive to their owners. If they don't respond to their owners what's the likelihood they are responding to tenant issues at the property? You will be assigned a Management Specialist who will be your one central point of contact for your property.
What are your management fees and other fees/costs?
To compare "apples to apples" between different companies, you need to know how much you are paying for their services. It is our policy to match what you are currently paying and provide a higher level of service. All of our fees and charges are clearly communicated to you, and we don't "nickel and dime" our associations.
Who is on call for emergencies after hours?
Most property management companies promise to be responsive, we guarantee it. We have a 24-hour emergency response line by staff, in addition, your Community Manager guarantees to respond to any email, phone call or text within 48 hours of receipt, or we waive $100 from that month's management fee.
How is the transition of existing vendors handled?
Progressive Association Management will notify, in writing, each vendor to fully explain our role as management and to notify the vendor of the address and contact changes for the association.
Do you have a collection Department?
Yes — Progressive Association Management has a collection department in house.
Can we make payments online?
Yes — just visit our website for one-time online payment, or to set up your account on automatic monthly payment without transactions fees.
Can we access our account online?
Yes — as a board member you'll have access to all report, 24/7, as a homeowner you'll have access to review your account, check your balance, submit a maintenance request, or review and submit ACH requests.
Still have a question? Contact us at Progressive Association Management, and we'll talk about anything on your mind.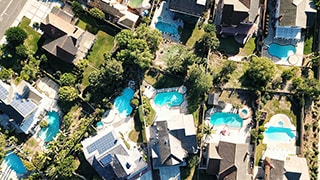 We are the best Property Management Company in the Counties of Los Angeles, Orange, Riverside, San Bernardino and San Diego..
Progressive Property Management Inc. has been involved in the local real estate and rental market for years. We understand the price points, the tenant pool, and the local vendors and contractors.
Got Questions About Property Management?
Progressive Property Management Inc.
1290 N Hancock St, Ste 202, Anaheim, CA, 92807
202 S. Lake, Pasadena, CA, 91101
1-800-665-2149 | (714) 528-5522
info@progressive-am.com
CA DRE #01958885