Welcome to Whittier Glen! Our community is located in the highly sought after city of Whittier California. Experience the beauty of our 28 townhomes. Residents can get refreshed in our sparkling pool and unwind in our relaxing spa after a long day of work. Our grounds feature lush greenbelts for taking a leisure stroll in our quiet community. Each resident has the convenience of having their own parking garage and car space as well as washer and dryers in each unit. We are Whittier Glen…Welcome home!
Community Manager: Tracey Padmore
Tracey Padmore has been in the Real Estate business for over 17 years. She graduated from Cal State Long Beach obtaining her BA degree as a Interpersonal Communication major. One of her skill sets she prides herself in is communicating with her clients & offering superior customer service. She is eager to out her energy, drive & skills to work for the community of Whittier Glen Homeowners. In her spare time Tracey enjoys spending time with her husband of 20 years and their three children ages 16, 12, and 2 years old. They love going on family vacations and exploring the outdoors together. Tracey loves to try new things & pamper herself by getting professional massages , shopping & listening to her favorite podcasts.
If you need immediate attention, please call your Community Manager directly. If you have a question about a pre-lien, lien or collections, please call the main office. Otherwise, please click on one of these tabs for access to your Community Portal, make a Maintenance Request, explore the Utilities Contact List or review Frequently Asked Questions (FAQs).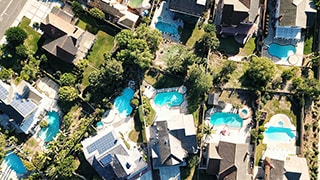 We are the best Property Management Company in the Counties of Los Angeles, Orange, Riverside, San Bernardino and San Diego..
Progressive Property Management Inc. has been involved in the local real estate and rental market for years. We understand the price points, the tenant pool, and the local vendors and contractors.
Got Questions About Property Management?
Progressive Property Management Inc.
1290 N Hancock St, Ste 202, Anaheim, CA, 92807
202 S. Lake, Pasadena, CA, 91101
1-800-665-2149 | (714) 528-5522
info@progressive-am.com
CA DRE #01958885