Seville and Valencia Association is a proud gated community housing 92 beautiful single-family homes in the heart of Corona.
This family friendly neighborhood surrounds a charming playground complete with a slide, gazebo and well manicured landscape throughout.
Walking distance to Santana Park and Crossroads Christina School, Seville and Valencia is a perfect location for growing families.
Community Manager: Chad Lundy

Chad has been a property manager for just over 3 years now and loves helping individuals and communities strive to be their very best. He enjoys building long-lasting relationships built on trust and communication. Chad prides himself on knowing that all owners stay well informed and their needs, wants, and any issues are well heard. Never hesitate to contact Chad for your Management needs. In Chad's Spare time he enjoys teaching and training Brazilian Jiu-Jitsu, and spending time outdoors with family and friends. Remember to "Lean on Lundy" for all your real estate and management needs!
If you need immediate attention, please call your Community Manager directly. If you have a question about a pre-lien, lien or collections, please call the main office. Otherwise, please click on one of these tabs for access to your Community Portal, make a Maintenance Request, explore the Utilities Contact List or review Frequently Asked Questions (FAQs).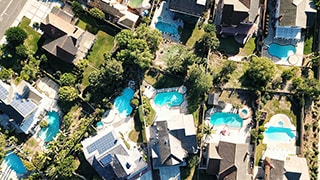 We are the best Property Management Company in the Counties of Los Angeles, Orange, Riverside, San Bernardino and San Diego..
Progressive Property Management Inc. has been involved in the local real estate and rental market for years. We understand the price points, the tenant pool, and the local vendors and contractors.
Got Questions About Property Management?
Progressive Property Management Inc.
1290 N Hancock St, Ste 202, Anaheim, CA, 92807
202 S. Lake, Pasadena, CA, 91101
1-800-665-2149 | (714) 528-5522
info@progressive-am.com
CA DRE #01958885