Primrose at Beacon Park is a single family home community. It is a sub association located within the master association Great Park in Irvine, CA. Great Park is one of the largest communities in Irvine and has so much to offer the owner's of it's community. Primrose at Beacon Park has an elementary school right in the middle of their neighborhood making it a wonderful and safe place to start a family and raise kids. The amenities within the community are endless including pools, playgrounds, sports parks and much more.
Community Manager: Amber Gomez
Amber Gomez has been a property manager for the past 3 years and is passionate about helping others. She enjoys connecting with owners, keeping them informed and ensuring their community is a clean, safe and happy place to call home. She prides herself in always getting back to owners quickly and making sure owners feel reassured that their issues have been heard. Never hesitate to reach out to her for any of your HOA needs! Amber grew up dancing competitively and to this day it is still one of her greatest passions. She loves music and anything where she is able to put her artistic side to use. In her free time she loves to be surrounded by friends and family, being outdoors and traveling. She was just recently married in February 2020 and is enjoying newlywed life!
If you need immediate attention, please call your Community Manager directly. If you have a question about a pre-lien, lien or collections, please call the main office. Otherwise, please click on one of these tabs for access to your Community Portal, make a Maintenance Request, explore the Utilities Contact List or review Frequently Asked Questions (FAQs).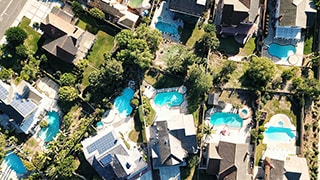 We are the best Property Management Company in the Counties of Los Angeles, Orange, Riverside, San Bernardino and San Diego..
Progressive Property Management Inc. has been involved in the local real estate and rental market for years. We understand the price points, the tenant pool, and the local vendors and contractors.
Got Questions About Property Management?
Progressive Property Management Inc.
1290 N Hancock St, Ste 202, Anaheim, CA, 92807
202 S. Lake, Pasadena, CA, 91101
1-800-665-2149 | (714) 528-5522
info@progressive-am.com
CA DRE #01958885