Experience the Freedom of Efficient Collections With Progressive Association Management
Stressed out from collecting overdue payments?
Team up with Progressive Association Management and let us handle association collections for you.
We successfully manage HOAs, condominiums, and multi-unit properties and work closely with board members of every association to help them efficiently manage rental collections.
Here's how our professional and respectful team tackles everything in a fair and objective way.
Top-Notch Collections Services for Homeowners' Associations in Los Angeles
Continuous Monitoring of Rental Payments
We know the importance of having accurate and timely HOA financials and leverage our in-house collection services to track overdue accounts and initiate collections.

Read More »
Our experienced accounting team tracks records and supervises all accounting concerns including overdue, budgets, and delinquency management.
Connect with us to ensure all monthly dues and assessment fees are recorded efficiently within the framework of your HOA's accounting and finance management.
Efficient Financial Administration and Monthly Reports
Working with Progressive Association Management ensures you that your HOA's financial administration is in reliable and responsible hands.
Read More »
Allow us to handle the tasks related to monthly financial reporting and processing and experience the freedom of stress-free rent collections.
We are always curious to know why payments fall behind and so, we generate monthly delinquency summaries. We then communicate with the homeowner to devise a potential repayment plan that mitigates receivable issues.
Board-Approved Processes and Legal Support
Our specialists work with the board of directors in your association to develop a collection policy in line with community standards.
Read More »
In case of unresponsive tenants, we enlist a collection attorney to collect payments from delinquent accounts.
We also help you tackle day-to-day legal issues that arise within the community and discuss any legal topic or issue on hand.
We help you figure out the pros and cons of a Judicial Foreclosure, Non-Judicial Foreclosure, and Small Claims court action while working closely on collecting overdue payments and unpaid assessments.
Get a Free Consultation
Managing rent collections for your HOA can be challenging until we enter the picture. Progressive Association Management aspires to establish long-term partnerships with the board of directors of the communities we serve. Leverage our vast experience to accomplish your mission of streamlined rent collection!
A New Way To Collect Rent
Association collections can be overwhelming, but not with us. We take pride in providing:
Unique and professional collection services
A fresh customer-centric approach
Community portal to help you connect with the HOA members
Our team starts with friendly and diplomatic communication and strives to conduct the collections in a respectful manner
With years of experience in HOA management, we understand the importance of regular assessments and offer timely collection services to meet your requirements.
Check Our Customized Pricing Plan
| | | | | |
| --- | --- | --- | --- | --- |
| | | | | |
| | | | | |
| | | | | |
| 10 | $300 | $30 | $60 | $360 |
| 20 | $300 | $25 | $120 | $620 |
| 30 | $300 | $20 | $180 | $780 |
| 40 | $300 | $15 | $240 | $840 |
| 50 | $300 | $12 | $300 | $900 |
| 75 | $300 | $10 | $450 | $1,200 |
| 100 | $300 | $8 | $600 | $1,400 |
| 150 | $300 | $6 | $900 | $1,800 |
| 200+ | $300 | $5 | $1200 | $2,200 |
In this example, the monthly dues are $300. You must take your monthly dues, multiply by the number of owners, multiply by 2%. For the base fee, multiply your number of owners times the cost per unit. Add both for the total fee.
10 Units
Monthly Dues:
$300
Fee Per Unit:
$30
2% of Total Dues:
$60
Total Monthly Fee:
$360
20 Units
Monthly Dues:
$300
Fee Per Unit:
$25
2% of Total Dues:
$120
Total Monthly Fee:
$620
30 Units
Monthly Dues:
$300
Cost Per Unit:
$20
2% of Total Dues:
$180
Total:
$780
40 Units
Monthly Dues:
$300
Cost Per Unit:
$15
2% of Total Dues:
$240
Total:
$840
50 Units
Monthly Dues:
$300
Cost Per Unit:
$12
2% of Total Dues:
$300
Total:
$900
75 Units
Monthly Dues:
$300
Cost Per Unit:
$10
2% of Total Dues:
$450
Total:
$1,200
100 Units
Monthly Dues:
$300
Cost Per Unit:
$8
2% of Total Dues:
$600
Total:
$1,400
150 Units
Monthly Dues:
$300
Cost Per Unit:
$6
2% of Total Dues:
$900
Total:
$1,800
200 Units
Monthly Dues:
$300
Cost Per Unit:
$5
2% of Total Dues:
$1,200
Total:
$2,200
Effective Association Management In Los Angeles
We leverage strong legal support from local attornies and collections professionals that allows us to focus on the approach of increasing collections and reducing legal expenses.
Fast Response, Faster Collection
We use advanced and unique collection methods to speed up the process and respond promptly through calls, emails, or text.
Online Platforms To View Collection Status
Our modern and techno-savvy management facility offers an online community portal for our clients to track collection status and other crucial aspects.
Monthly Status Reports
We keep you posted about the monthly status of collections, association meetings, dues dates, and payments.
Effective Communication
We believe that effective communication is a key to successful association collections and we make it a point to implement it in all our client and tenant dealings.
Legal Compliance
With an in-depth understanding of federal, state, and local laws, we help keep your association compliant with all relevant laws.
Bankruptcy Monitoring
Our managers help homeowners maintain all financial documents and pending debt records intact in case they need to file for bankruptcy.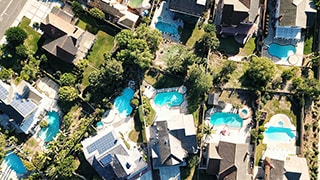 Best Property Management Company in Los Angeles, Orange, Riverside, San Diego, and San Bernardino
We have over a decade of experience in managing HOA communities, condominiums, and rental properties. We track frequent changes in the local real estate market, understand the competition and implement more effective and progressive strategies to stay ahead of the curve.
Got Questions About Property Management?
Progressive Property Management Inc.
1290 N Hancock St, Ste 202, Anaheim, CA, 92807
202 S. Lake, Pasadena, CA, 91101
1-800-665-2149 | (714) 528-5522
info@progressive-am.com
CA DRE #01958885