Professional Accounting & Financial Management Services for Los Angeles Associations
Effective financial management accelerates the growth of any successful association.
So, we provide extensive financial management services based on accrual accounting that gives you a clear picture of how much money you have at a particular point in time.
Team up with Progressive Association Management to get transparent and accurate financial statements that give you a crystal clear idea of the financial health of your HOA.
Experience convenience and peace of mind with our all-inclusive financial management services for associations in Los Angeles.
Financial Responsibilities That You Can Offload To Us
Regular Assessments
We keep track of monthly homeowner assessment invoices and vendor invoices for billing accuracy and make sure all the board directors approve them before payment is made.
Read More »
Our team regularly assesses
Payable accounts
Received accounts
Audit
Balance sheets
Fines
Demand fees
Captial expenditures
Collections
to keep homeowners in the loop.
Once the invoices are assessed and verified, we prepare checks for payments. We allow our clients to track payments and invoices through online platforms and payment options.
Financial Statements
We offer a documented accounting of the association's all economic activities to maintain transparency.
Read More »
While creating financial statements we include
Statements of income
Payable reports
Delinquency reports
Bank Reconciliation reports
Bank Statements
Reserve fund balances
General ledger activities
Receivables, and Balance Sheets
We ensure that all financial statements are clearly and consistently crafted, providing clear understanding to community members and allowing our clients to make prudent decisions.
Budget Preparations
Progressive Association Management offers invaluable resources for HOAs in search of reliable financial management services in Los Angeles.
Read More »
Our team helps the board prepare a detailed budget, accounting for all major and minor expenses. This ensures that the association has enough funds for all their annual activities. We also monitor reserve funds and provide innovative solutions for custom budget preparation.
We help you create an accurate budget plan based on the following steps
Identifying all projected income and expenditure sources
Consulting with local vendors and gathering bids from them
Analyzing the ongoing maintenance cost
Examining the reserve fund
Calculating your budget
Sharing budget with HOA members
Get Free Consultation
Progressive Association Management offers free consultation services for HOAs, condominiums, rental and multi-unit properties. If you are looking for professional financial services and expertise, our firm is the place you need. At Progressive Association Management, our team of accountants and financial experts makes every effort to fulfill your finance and budget-related requirements.
Our HOA management services cover communities in Los Angeles, San Diego, Orange, Riverside, and San Bernardino.
End-to-end Financial Management For Los Angeles Associations
At Progressive Association Management, we believe that no two associations are alike, nor are their respective financial needs.
We have a well-designed and comprehensive set of financial services that will best suit all communities in Los Angeles. Once you partner with us, we go through all your financial documents, analyze them for loopholes, and help identify the next steps to shore up your finances, covering all bases of your HOA's requirements.
Check Our Customized Pricing Plan
| | | | | |
| --- | --- | --- | --- | --- |
| | | | | |
| | | | | |
| | | | | |
| 10 | $300 | $30 | $60 | $360 |
| 20 | $300 | $25 | $120 | $620 |
| 30 | $300 | $20 | $180 | $780 |
| 40 | $300 | $15 | $240 | $840 |
| 50 | $300 | $12 | $300 | $900 |
| 75 | $300 | $10 | $450 | $1,200 |
| 100 | $300 | $8 | $600 | $1,400 |
| 150 | $300 | $6 | $900 | $1,800 |
| 200+ | $300 | $5 | $1200 | $2,200 |
In this example, the monthly dues are $300. You must take your monthly dues, multiply by the number of owners, multiply by 2%. For the base fee, multiply your number of owners times the cost per unit. Add both for the total fee.
10 Units
Monthly Dues:
$300
Fee Per Unit:
$30
2% of Total Dues:
$60
Total Monthly Fee:
$360
20 Units
Monthly Dues:
$300
Fee Per Unit:
$25
2% of Total Dues:
$120
Total Monthly Fee:
$620
30 Units
Monthly Dues:
$300
Cost Per Unit:
$20
2% of Total Dues:
$180
Total:
$780
40 Units
Monthly Dues:
$300
Cost Per Unit:
$15
2% of Total Dues:
$240
Total:
$840
50 Units
Monthly Dues:
$300
Cost Per Unit:
$12
2% of Total Dues:
$300
Total:
$900
75 Units
Monthly Dues:
$300
Cost Per Unit:
$10
2% of Total Dues:
$450
Total:
$1,200
100 Units
Monthly Dues:
$300
Cost Per Unit:
$8
2% of Total Dues:
$600
Total:
$1,400
150 Units
Monthly Dues:
$300
Cost Per Unit:
$6
2% of Total Dues:
$900
Total:
$1,800
200 Units
Monthly Dues:
$300
Cost Per Unit:
$5
2% of Total Dues:
$1,200
Total:
$2,200
Unparalleled Association Financial Management Services In Los Angeles
Rent Collections
We strive to reduce delinquencies and improve cash flow. Our team undertakes timely collections of HOA dues through online payments and keeps a record through email statements.
Risk Protection
We provide full protection to homeowners and board members against potential financial threats and reduce risks by improving internal control and positive paycheck protection. With us, clients have achieved up to 99% risk protection for their association assets.
Reporting
We allow HOA members to make accurate plans regarding allocation plans by maintaining detailed and accurate financial reports delivered on time.
Seamless Communication
Transparent communication is the key to successful association management. Our online portals have access to community information and allow residents to communicate with community members.
Legal Compliance
We have the legal expertise and an in-depth understanding of federal, state, and local laws that allow us to keep your association compliant with financial rules and relevant laws.
Direct Deposit
We track the status of paid dues and deposits through electronic accounting platforms and store receipts in separate association accounts. This ensures thorough accounting of all bills and automatic backup of all documentation.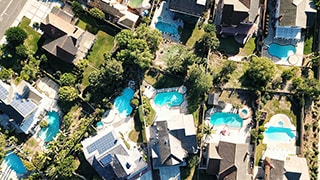 Financial Management Made Easy
With over a decade of experience in managing HOA communities, condominiums, and rental properties. We track frequent changes in the local real estate market, understand the competition and try to be more efficient and progressive to stand out from the crowd.
Got Questions About Property Management?
Progressive Property Management Inc.
1290 N Hancock St, Ste 202, Anaheim, CA, 92807
202 S. Lake, Pasadena, CA, 91101
1-800-665-2149 | (714) 528-5522
info@progressive-am.com
CA DRE #01958885