Riverside Community Financial Management Services
Tracking the income and expenses of your community association is only the beginning.
For healthy financial management, you need systems and technology and people.
We can provide that. Our financial management plans are comprehensive, transparent, and easily integrated with any existing systems you have in place.
Progressive Association Management will prioritize financial success for your homeowners, your board, and your community.
Helping You Make Better Financial Decisions for Your Riverside Community Association
Financial Statements and Documentation
Monthly financial statements keep you organized and all of your income and expenses well-documented.
This helps you make good decisions.
We offer customized balance sheets that reflect your bank statements, transparent reconciliations, and a reflection of actual spending versus projected spending.
Our record-keeping is clear, accurate, and detailed. There's no messy math and we offer user-friendly statements that make sense to you and your homeowners, when they are presented with budgets and balance sheets at annual meetings.
Don't fear an audit. Your records are in good shape when you work with our team.
Managing Funds and Budgets
Your reserve funds are an important part of your community's financial security. We'll monitor where those funds are held and invested, and we'll make sure they're in the right place and performing at the right levels to help you meet your goals. We only use FDIC-insured investments and we carefully monitor market rates and fund performances.
Community association budgets are important for short term functionality and long term planning. We're here to help with the creation and evaluation of association budgets, for the purposes of board voting and community feedback.
Expect us to analyze your cash flow and make recommendations on spending and saving.
Community Billing and Collections
Collecting overdue fees and dues from your neighbors is awkward and unpleasant. This is why you need an impartial, objective community association management team to get the job done. We enforce your bylaws, your rules, and your regulations. Our collection and enforcement activities are all board-approved.
We take care of vendor billing and collections as well. Board members have better things to do than chase down overdue invoices. Leave the accounts receivable to us.
Keeping your revenue streams intact is a major priority for community association boards. We have the systems and the resources you need to stay ahead of any potential slowdown in cash flow.
Consult with Us on Your Association's Financial Goals
When you're looking for a management partner to help your community grow, consider what you need from your management company in terms of financial support and oversight.
At Progressive Association Management, we prioritize transparency, accuracy, and documentation when it comes to managing and sharing your financial performance. This leads to an accurate understanding of where your resources are and how you can best spend them.
The Progressive Pricing Plan is a Hybrid
Keeping Management Fees Simple.
We know that association management can come with some complicated pricing, and we prefer to keep things simple.
You'll pay based on two major factors:
How many units you need managed.
The amount of revenue you bring in monthly from homeowner dues.
We might also charge you differently depending on pending litigation or major projects that you need help with that would otherwise be outside our scope of work.
Generally, we are happy to keep our pricing simple to understand.
Take a look at what we charge. We think you'll agree it's competitive and value-driven.
| | | | | |
| --- | --- | --- | --- | --- |
| | | | | |
| | | | | |
| | | | | |
| 10 | $300 | $30 | $60 | $360 |
| 20 | $300 | $25 | $120 | $620 |
| 30 | $300 | $20 | $180 | $780 |
| 40 | $300 | $15 | $240 | $840 |
| 50 | $300 | $12 | $300 | $900 |
| 75 | $300 | $10 | $450 | $1,200 |
| 100 | $300 | $8 | $600 | $1,400 |
| 150 | $300 | $6 | $900 | $1,800 |
| 200+ | $300 | $5 | $1200 | $2,200 |
In this example, the monthly dues are $300. You must take your monthly dues, multiply by the number of owners, multiply by 2%. For the base fee, multiply your number of owners times the cost per unit. Add both for the total fee.
10 Units
Monthly Dues:
$300
Fee Per Unit:
$30
2% of Total Dues:
$60
Total Monthly Fee:
$360
20 Units
Monthly Dues:
$300
Fee Per Unit:
$25
2% of Total Dues:
$120
Total Monthly Fee:
$620
30 Units
Monthly Dues:
$300
Cost Per Unit:
$20
2% of Total Dues:
$180
Total:
$780
40 Units
Monthly Dues:
$300
Cost Per Unit:
$15
2% of Total Dues:
$240
Total:
$840
50 Units
Monthly Dues:
$300
Cost Per Unit:
$12
2% of Total Dues:
$300
Total:
$900
75 Units
Monthly Dues:
$300
Cost Per Unit:
$10
2% of Total Dues:
$450
Total:
$1,200
100 Units
Monthly Dues:
$300
Cost Per Unit:
$8
2% of Total Dues:
$600
Total:
$1,400
150 Units
Monthly Dues:
$300
Cost Per Unit:
$6
2% of Total Dues:
$900
Total:
$1,800
200 Units
Monthly Dues:
$300
Cost Per Unit:
$5
2% of Total Dues:
$1,200
Total:
$2,200
Financial Management for Riverside Community Associations
Progressive Association Management specializes in residential and community association management, and we know the financial needs of your community are different. Our approach is customized and driven by your unique goals and your challenges.
Partner with Progressive Association Management and leverage our technology, tools, and systems for better results. You'll love working with our trained and talented staff.
Monthly Statements
Customized balance sheets are available monthly to help you share and analyze current financials.
Accounting Records
Clear accounting reports are ready for your treasurer, your CPA, your auditor, and your homeowners.
Collections
Corresponding with homeowners to resolve delinquencies without damaging relationships.
Direct Deposit
Electronic accounting provides for deposits and receipts into the appropriate accounts.
Vendor Billing
Vendor invoices are reviewed and paid. We also work with you to keep vendor costs down.
Budget Prep
No need to stress when it's time to budget for the coming year. We'll help while prioritizing the needs of your community.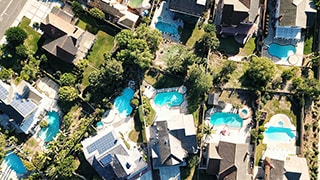 Work with Progressive Association Management

Progressive Property Management Inc. has been involved in the local real estate and rental market for years. We specialize in helping community associations and HOA boards.
Got Questions About Property Management?
Progressive Property Management Inc.
1290 N Hancock St, Ste 202, Anaheim, CA, 92807
202 S. Lake, Pasadena, CA, 91101
1-800-665-2149 | (714) 528-5522
info@progressive-am.com
CA DRE #01958885