Trustworthy, Full-Service Riverside Association Management
Your Riverside community association has a lot to manage. Your homeowners have expectations. Your property needs to be maintained and protected.
There's only so much an HOA board can accomplish without some support and resources.
You need a partner you can trust.
At Progressive Association Management, we're more than a partner. We're your technology, your liaison to great vendors, and your compliance officers. When we say we're full-service association managers, we mean full service. Let us take the day-to-day work off your plate so you can focus on the long term goals of your Riverside community.
Delivering Reliable Community Management Services in Riverside, California
Assessments and Collections
Assessments can be difficult to enforce. With our management team, you won't have to worry about overdue or unpaid dues, assessments, and penalties. We have a system in place that automatically collects on anything owed to your community.
We provide easy invoicing, online payments, and monthly and quarterly reports.
All of your association's accounting functions and financial needs are more than met when you work with us. Leverage our technology, our objective financial oversight, and our systems for budgeting, reserve funding, and collections.
Board and Election Support
Board meetings can quickly become unproductive if there's no agenda and a lack of structure.
Our experience with board meetings and annual meetings allow us to provide support where it's needed.
We'll manage the agenda, communicate meeting details with homeowners, and ensure that minutes are captured and disseminated. We follow up on action items and we keep your meetings organized and well-attended.
We'll help during elections too, which are pivotal to the efficient management of your community and the growth of your board.
Enforcing Rules and Regulations
You're part of the community you're serving. Board members often struggle to effectively enforce the rules in their community. It's hard to confront your neighbors and hold them accountable.
We do that for you.
It's important that your community association is compliant with all your bylaws, rules, and requirements. We'll manage the violation notices, follow up with the penalties, and keep everything fair and consistent within your community.
Our communication and relationship-building skills will support you and your Riverside association.
Riverside Association Management: Ask for a Free Consultation
We want you to consider Progressive Association Management when you're looking for a new property management partner for your HOA.
If you've already looked at some of the other options you have in our market, you know that we make it easy. Our pricing is competitive and transparent. You won't pay for services you don't need, and we'll focus completely on the services you do need.
What you ultimately pay for our professional services depends on a number of things, including any ongoing litigation, the status of your reserves, and the size and health of your community. Expect a simple, easy-to-read one page proposal. If you're ready, we'll send a complete contract with our addenda. Our goal is to provide a higher level of service, and we're always happy to provide a free consultation.
Introducing the Progressive Hybrid Pricing Plan
Know What You're Paying for Association Management.
Two major factors drive how we price our services for your community association:
How many units need our full-service management?

How much revenue do you bring in monthly from homeowner dues?
Other variables can influence what we charge for our services, especially if there's pending litigation, your reserves, and any major projects or improvements you may be planning.  
When your community is healthy and litigation free, we keep our pricing simple to understand. Take a look at what we charge.
OUR "HYBRID" PRICING PLAN
| | | | | |
| --- | --- | --- | --- | --- |
| | | | | |
| | | | | |
| | | | | |
| 10 | $300 | $30 | $60 | $360 |
| 20 | $300 | $25 | $120 | $620 |
| 30 | $300 | $20 | $180 | $780 |
| 40 | $300 | $15 | $240 | $840 |
| 50 | $300 | $12 | $300 | $900 |
| 75 | $300 | $10 | $450 | $1,200 |
| 100 | $300 | $8 | $600 | $1,400 |
| 150 | $300 | $6 | $900 | $1,800 |
| 200+ | $300 | $5 | $1200 | $2,200 |
In this example, the monthly dues are $300. You must take your monthly dues, multiply by the number of owners, multiply by 2%. For the base fee, multiply your number of owners times the cost per unit. Add both for the total fee.
10 Units
Monthly Dues:
$300
Fee Per Unit:
$30
2% of Total Dues:
$60
Total Monthly Fee:
$360
20 Units
Monthly Dues:
$300
Fee Per Unit:
$25
2% of Total Dues:
$120
Total Monthly Fee:
$620
30 Units
Monthly Dues:
$300
Cost Per Unit:
$20
2% of Total Dues:
$180
Total:
$780
40 Units
Monthly Dues:
$300
Cost Per Unit:
$15
2% of Total Dues:
$240
Total:
$840
50 Units
Monthly Dues:
$300
Cost Per Unit:
$12
2% of Total Dues:
$300
Total:
$900
75 Units
Monthly Dues:
$300
Cost Per Unit:
$10
2% of Total Dues:
$450
Total:
$1,200
100 Units
Monthly Dues:
$300
Cost Per Unit:
$8
2% of Total Dues:
$600
Total:
$1,400
150 Units
Monthly Dues:
$300
Cost Per Unit:
$6
2% of Total Dues:
$900
Total:
$1,800
200 Units
Monthly Dues:
$300
Cost Per Unit:
$5
2% of Total Dues:
$1,200
Total:
$2,200
How Do We Manage Your Riverside Community Association Differently?
Our team at Progressive Association Management specializes in residential and community association management in Riverside neighborhoods.

We know that there's no single way to do things. Every association is different.
When you partner with Progressive Association Management, you're leveraging our investment in technology, our tools, and our systems. All of these things plus our experience bring you better results. Our staff is highly trained and very talented – you'll love working with them.
Emergency Response
Here for you and your community. Twenty-four hours a day. Seven days a week.
Property Inspections
We inspect every month to protect the condition of your buildings and to ensure they're safe and functional.
Architectural Review
Inspecting and reviewing all proposed modifications and improvements to ensure they're compliant with community standards. 
Vendor Management
Pricing and performance are what we use to establish a list of preferred vendors and contractors in your community.
Community Relations
We take the lead on communicating with your homeowners and bringing the business of the board into each home.
Systems and Support
Whether you need help with project management, budgeting, reserve funding, or rules enforcement, we're here to support your community and board.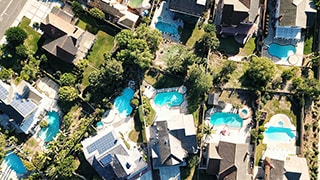 We are your property management solution when it comes to HOAs and community associations in Riverside and the surrounding areas. Work with us in the Counties of Los Angeles, Orange, Riverside, San Bernardino and San Diego.
Progressive Property Management Inc. has been involved in the local real estate and rental market for years. We understand the price points, the tenant pool, and the local vendors and contractors.
Got Questions About Property Management?
Progressive Property Management Inc.
1290 N Hancock St, Ste 202, Anaheim, CA, 92807
202 S. Lake, Pasadena, CA, 91101
1-800-665-2149 | (714) 528-5522
info@progressive-am.com
CA DRE #01958885