Full-Service Anaheim Association Management
Does your Anaheim property need comprehensive association management?
At Progressive Association Management, we combine local experience with years of association management expertise to provide all-inclusive services and the best community association management experience.
We believe in providing personalized services designed to meet your management requirements and offer a dedicated and qualified property management expert. With seamless communication and a unique management style, we assist you in protecting your association's interests and following your board's directions.
Connect with us to discuss your association management requirements in Anaheim, CA.
Management Services for Rapidly-Growing Anaheim Communities
Homeowner Assessment and Inspection
Once you entrust your community association to us, we ensure that you get the best of our services.
We know how difficult it is for an individual to ensure that every aspect of the community is in order. With our Anaheim association management company, you can ensure the prioritization of your community. We also conduct thorough assessments and inspections to ensure that everything in your association is up to the mark.
Here are some of the assessment services that we offer –


Read More »
Property Inspection. We ensure that all the properties in your association comply with the housing standards and community regulations. Our community manager conducts a monthly inspection of the properties in your association. This process is thoroughly documented, and you will receive the reports along with digital copies of the photos and videos.

Assessment preparation. We provide monthly assessment services to all our clients and consider essential factors like property value and neighborhood marketing conditions. We also provide you with all the necessary invoices, online reports, and payment methods.

Report dissemination. Once we prepare an estimated report of our property value, we also ensure that the findings are disseminated according to plan in the form of a detailed report. .

Renovation reviews. We also examine the structure of your properties. We inspect and approve any renovation projects or modifications that you may conduct. We ensure that the inspection process is conducted efficiently, per the association standards.
Association Fund Management
We know how important financial management is to every community's growth and development.
Therefore, with our association management services in Anaheim, we ensure that we provide adequate fund management to our clients to ensure that all their association finances are taken care of.
Our team ensures that all your accounts are managed in a transparent and reliable manner to avoid any potential troubles.
Here are some of the key association fund management services that we provide –


Read More »
Fund Management. We ensure that your income and money invested with us is adequately monitored and managed by our team of experts.

Monthly statements. We provide customized and detailed statements of your finances, including the budget, bank statements, and balance sheet to ensure you are updated with all information.

Records and Accounts management. We also ensure that all your financial records are detailed and transparent and provide accurate transactional data. We ensure efficient record-keeping so that you do not face any difficulties during audits.

Assessment and Invoices. We provide detailed invoices for every transaction to help you track if everyone is adequately contributing to the association.

Billings and Payments. We take care of all your bills and review and verify all your pending payments.
Seamless Communication and Support
Progressive Association Management can ensure that you get complete support and resolution for your association-related queries with us.
We believe in facilitating smooth and regular communication, and for that, we have established multiple communication services so you can reach us without any hassle.
Here are some of the key communication services that we provide to the clients that sign up with us –
Read More »
Emergency responses. We know that emergencies may arise at any time. Therefore, our emergency staff is ready to respond to you any time of the day and year. Ensuring your security and safety is one of our topmost priorities.

Transparent communicatio.We believe in transparent communication and are always available for you, regardless of the hour.

Complete client support. We provide 24×7 support throughout the year to ensure that we are within reach if you need any assistance from us.

Strict Regulatory support. Our team of qualified experts ensures that all your association proceedings and your board members comply with the law. We also educate you about policies, legal frameworks, and options that you may require in the future.
Book a Free Anaheim Association Management Consultation
Choosing the right management company can make all the difference for your developing community. You can choose from various association management companies in the Anaheim region if your existing provider is not meeting your needs. However, we also know that you may feel overwhelmed while switching companies. But, by joining Progressive Association Management, we can reduce your challenges by giving you access to simplified and comprehensive management services.

We are known for our transparent pricing structure, simple but thorough services, and value for money. We provide a wide range of services, including but not limited to inspections, financial management, communication, logistics, security, and emergency support.
Before bringing any client on board and signing them up, we ensure that we conduct a thorough discussion to assess your association's needs and expectations from us. Once we determine if we can be the right fit for you, our team of experts will send you a simple, easy-to-understand proposal. You can also get back to us for more information regarding our complete contract and addenda.

See if we are the right fit for you by scheduling a free consultation with our experts.
The Progressive "Hybrid" Pricing Plan
We believe that our clients deserve uncomplicated, hassle-free pricing!

We at Progressive Association Management know the importance of finding a management service within your budget. Therefore, with us, you will be given our detailed pricing plan before signing up. The fees that we charge our clients depend on three factors –
The number of owners in your community

The amount of your monthly dues

The number of units that need to managing

The amount of revenue you generate from monthly homeowner dues

We also adjust the charges depending on the pending litigation, association reserve levels, upcoming projects, and capital improvements. Take a look at our simple and easy-to-calculate pricing plan to gauge our affordability.
OUR "HYBRID" PRICING PLAN
| | | | | |
| --- | --- | --- | --- | --- |
| | | | | |
| | | | | |
| | | | | |
| 10 | $300 | $30 | $60 | $360 |
| 20 | $300 | $25 | $120 | $620 |
| 30 | $300 | $20 | $180 | $780 |
| 40 | $300 | $15 | $240 | $840 |
| 50 | $300 | $12 | $300 | $900 |
| 75 | $300 | $10 | $450 | $1,200 |
| 100 | $300 | $8 | $600 | $1,400 |
| 150 | $300 | $6 | $900 | $1,800 |
| 200+ | $300 | $5 | $1200 | $2,200 |
In this example, the monthly dues are $300. You must take your monthly dues, multiply by the number of owners, multiply by 2%. For the base fee, multiply your number of owners times the cost per unit. Add both for the total fee.
10 Units
Monthly Dues:
$300
Fee Per Unit:
$30
2% of Total Dues:
$60
Total Monthly Fee:
$360
20 Units
Monthly Dues:
$300
Fee Per Unit:
$25
2% of Total Dues:
$120
Total Monthly Fee:
$620
30 Units
Monthly Dues:
$300
Cost Per Unit:
$20
2% of Total Dues:
$180
Total:
$780
40 Units
Monthly Dues:
$300
Cost Per Unit:
$15
2% of Total Dues:
$240
Total:
$840
50 Units
Monthly Dues:
$300
Cost Per Unit:
$12
2% of Total Dues:
$300
Total:
$900
75 Units
Monthly Dues:
$300
Cost Per Unit:
$10
2% of Total Dues:
$450
Total:
$1,200
100 Units
Monthly Dues:
$300
Cost Per Unit:
$8
2% of Total Dues:
$600
Total:
$1,400
150 Units
Monthly Dues:
$300
Cost Per Unit:
$6
2% of Total Dues:
$900
Total:
$1,800
200 Units
Monthly Dues:
$300
Cost Per Unit:
$5
2% of Total Dues:
$1,200
Total:
$2,200
How We Manage Your Anaheim Community Association
Get the best residential and community association management services by working with Progressive Association Management
Flat Pricing Rates
We believe in providing prices that are easy to calculate and budget. So, we provide estimated pricing after thoroughly evaluating your community at a flat rate. We do not levy any hidden or surprise costs.
Vast Network of Local Managers
We have operated in the Anaheim region for years, and we will continue to prioritize local associations Therefore, we manage only those communities that are within 30 mins from us. We also use our network, local vendors, and managers to deliver unparalleled services.
Transparent Communication
We emphasize responsive, open, and transparent communication to minimize any miscommunication. We are always available for our clients who can reach out to us at any time.
Progressive Performance Guarantees
We provide four performance guarantees to ensure complete satisfaction over our diverse management clients. We believe in delivering on our guarantees and ensuring satisfactory services.

Complete Legal Knowledge and Compliance
We maintain total compliance with all the necessary and relevant laws in your community including the Davis-Stirling act.
Community Connect
We care about all the communities we serve and make an active effort to know more about each neighborhood. Reach out to us to let us know more about your location.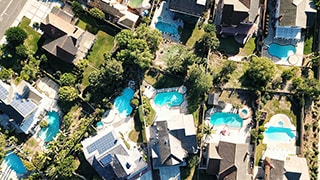 We are the best Property Management Company in the Counties of Los Angeles, Orange, Riverside, San Bernardino and San Diego..
Progressive Property Management Inc. has been involved in the local real estate and rental market for years. We understand the price points, the tenant pool, and the local vendors and contractors.
Got Questions About Property Management?
Progressive Property Management Inc.
1290 N Hancock St, Ste 202, Anaheim, CA, 92807
202 S. Lake, Pasadena, CA, 91101
1-800-665-2149 | (714) 528-5522
info@progressive-am.com
CA DRE #01958885